Decanter Centrifuge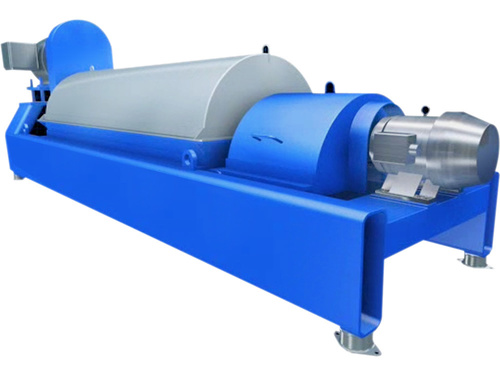 Decanter Centrifuge
Decanter Centrifuge
A Decanter Centrifuge detaches coagulated materials from fluids in slurry way and this way assumes an essential part in waste water treatment, substance, oil and sustenance handling commercial ventures.

A decanter centrifuge utilizes the same standards of gravitational power. Notwithstanding, the procedure is sped up using ceaseless pivot. Actually, pivot gives commonly the typical gravitational power, decreasing the time required for detachment.

A decanter centrifuge is basically a dish tube that pivots at very rapid speed. The dish tube is furnished with an interior transport that moves in the same bearing however at an alternate speed. The slurry is embedded into the decanter. The dish turns at high swifts to actuate gravitational strengths. Rapid pivot isolates the coagulated material from the fluid. The coagulated material is released through a snout. The decontaminated fluid is discharged from a different yield.
Features:
High performance
Sturdy design
Easy to operate
Further Details:
Decanter Centrifuge Application Fields
Sewage Treatment
Waste Water Treatment
Effluent Treatment
Plastic Industry
Process Industry
Beverage Technology
Chemical Industry
Agro Chemicals
Cross Section
PLEASE CONTACT AQUARIUS ENGINEERS OFFICIAL WEBSITE www.aquariusengineers.biz FOR MORE INFORMATION.
Get in touch with us